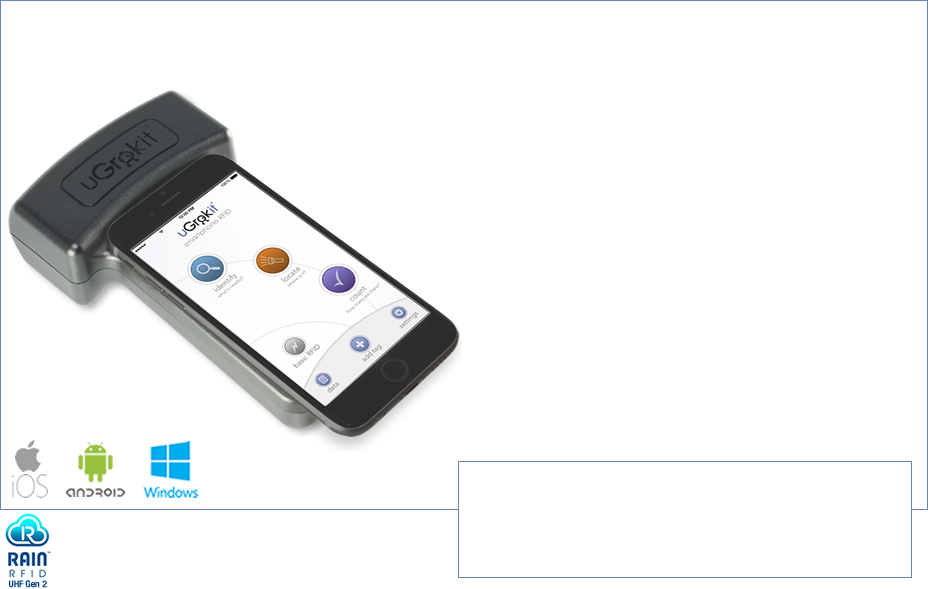 Revolutionizing RFID
identify • locate • track • inventory
U Grok It is Smartphone RFID. Bringing the power of efficient, affordable inventory and asset management to the iOS and Android devices your business already uses.
Based on standard UHF Gen 2 RFID, with a 6-10' (2-3m) read range — up to 25' (7m) in ideal conditions — and the read speed and accuracy you require. U Grok It allows you to:
Uniquely identify and track
Respond to physical objects with specific content
Track attributes for tagged items
Quickly locate specific items
Efficiently inventory groups of items
Expand RFID deployments and build new mobile RFID apps
Full development kit — open platform
Hey developers: use our
robust, open U Grok It platform
to add RFID features to your mobile apps or expand your existing RFID solutions.

Discover Grok and Grok Demo
See how easy RFID can be with the Discover Grok app for iOS and the Grok Demo app for Android.

Note:
you will need a Grokker
for full app functionality.
U Grok It and the U Grok It logo are registered trademarks of U Grok It, Inc.
All other trademarks and copyrights are the property of their respective owners